First Decentralized Play-And-Earn card game
Welcome to Bandzaï
ZAIs are clumsy but fierce mythical creatures whose principal hobby is, well, fighting each other!
Buy your very own ZAIs and send them to battle in quest for fame and experience, or level them up through a unique training system.
Earn $BZAI as you win fights with your ZAIs, or take control over one of our unique centers and start nursing and selling Zais, training them or crafting potions!
Get more powerful and more exclusive ZAIs, fight your way to the end game in both PVE and PvP modes and earn ever greater rewards!
About the BandZaï Project
We conceived BandZaï as a fun and rewarding game where people can enjoy both a good gameplay and really earn based on their involvement.
We think security must be at the heart of every blockchain development, hence we created a 100% decentralized, non custodial game based on the best technology available on the market. We then got the whole game audited to ensure maximum security.
Just like the in-game economy, it is important to reach a well balanced token economy. We have conceived our tokenomics to ensure a good ROI for investors and center owners, provide enough liquidities to exchanges, and prioritize in-game rewards, all through a well controlled release schedule and a deflationary model.
To further support our decentralized ideology, we ultimately decided to launch our $BZAI token with a Liquidity Generation Event, where 100% of the launch sale revenue will be used as locked DEX liquidity.
We intend to build a strong community of ZAIs masters, and will keep the game constantly updated with events, tournaments and new features.
The $BZAI token
Total supply: 1B $BZAI
Seed investors: 10M $BZAI (50% LGE, 50 days linear vesting)
Liquidity Generation Event (LGE): 30M $BZAI (50% LGE, 50 days linear vesting)
Initial liquidity: 110M $BZAI
Advisors: 80M $BZAI (5% after 10 days cliff, 5m daily linear vesting)
Team: 120M $BZAI (5% after 3 months cliff, 6m daily linear vesting)
Marketing: 100M $BZAI (5% after 10 days cliff, 5m daily linear vesting)
Rewards in game reserve: 550M $BZAI (50m from game launch, unlocks happen proportionally to game usage, delivered on the game network.)
The $BZAI token will be an ERC-20 token launched on the Ethereum network at LGE. It will be bridgeable to the game network at game launch, and in-game gains will be bridgeable back to ETH network.
Tokenomics may evolve slightly and will be definitively validated before the TGE.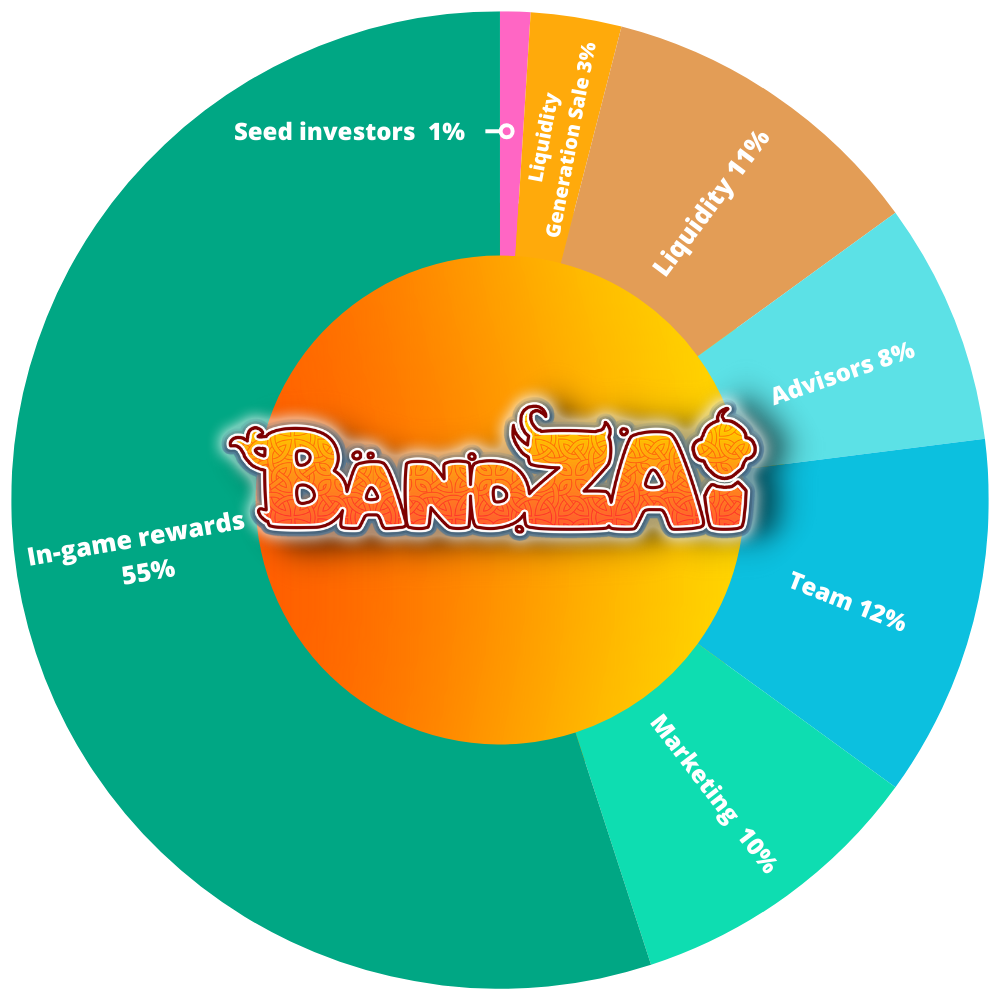 The founders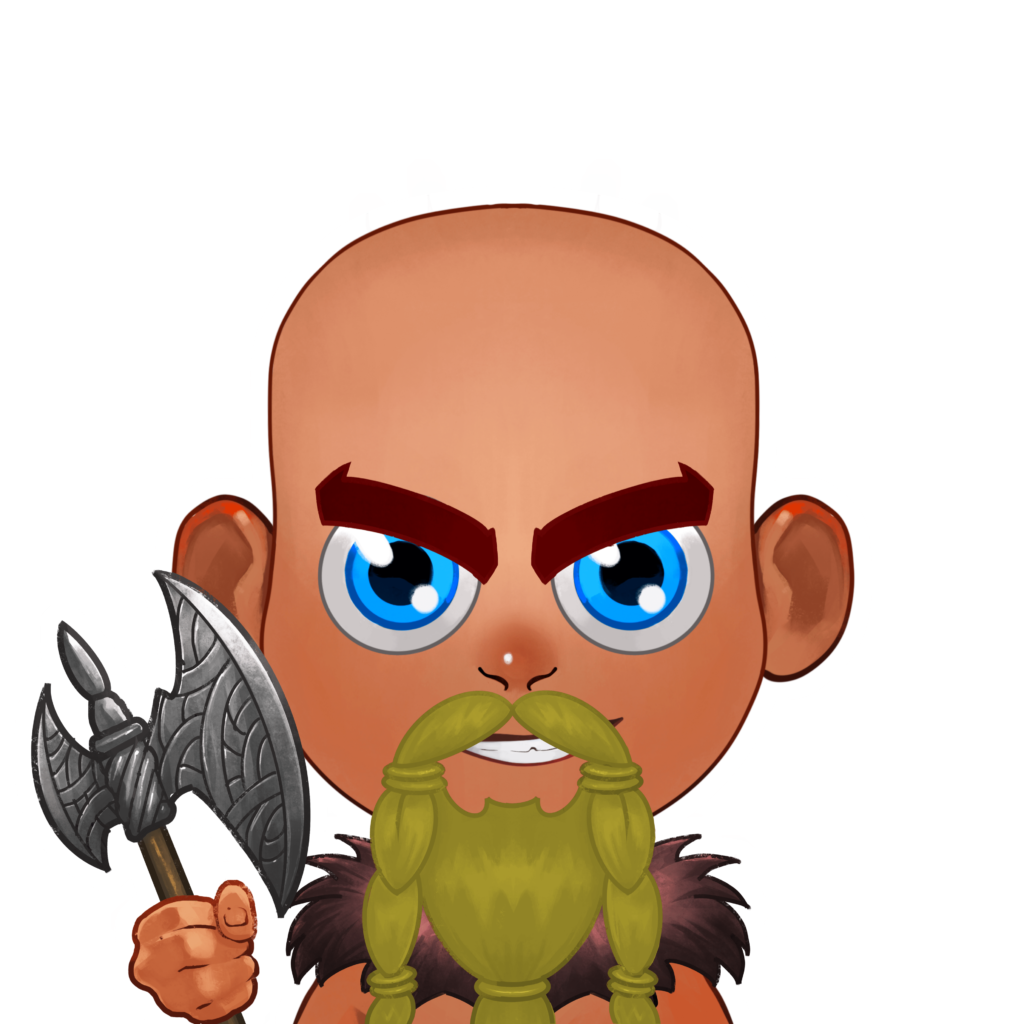 Frequently Asked Questions
Because we are ready. After more than two years of development and reflection, we have built a project and a long-term vision. We believe that the turpitude of the market and speculators should not guide our choices. Only the community will be the judge of the viability of the project. In any case we have ideas to develop the universe for a long time!

Why

launching the game now ?
This means that all actions that touch your crypto assets are performed directly onchain. We never have your private key, and we don't act as a middleman. You play live with the smart contracts. The game will always be alive even if its creators are no longer alive 😉

What

do you mean by decentralized?
For us, an infinite supply doesn't make sense and can't be sustainable over time, so we decided on a limited supply tokenomic.
We have worked on many burn mechanics in the game economy to favor the possibility of a token that appreciates with time. Thus we hope that our players, in addition to having fun, will have an economic interest in supporting the game in the long run.

How

are your tokenomics sustainable ?
Yes it is possible by going to the delegation section, you can borrow a Zai card and get some of the rewards in game!

Can

I play without an initial investment?
We are a happy bunch of geeks passionate about blockchain technology and video games. We couldn't find any blockchain game that met our expectations, so we made it!

Who

are you ?
Unlike many projects, all the smart contracts were audited by a specialized and independent firm before the game was even launched. We do not store any sensitive data on our servers, which only serve as an interface with the smart contracts. Even if zero risk does not exist, we have chosen to focus on security by design and you keep control on your transactions at all times.

How

do you ensure the safety of the players?